Fresh Teams
Professional Services Automation
2020
Fresh Teams is a Professional Services Automation Application used internally at Fresh Consulting.
Work
Created the foundation for the backend rewrite in NodeJS, and rewrote much of the API and database schema.
Set up GCP cloud infrastructure, Storage buckets, Container registry, VPC, Cloud SQL, Monitoring, and other Cloud resources with Terraform.
Design, deploy, and manage Kubernetes cluster for 3 environments.
Develop the original Django backend.
Introduce backend testing using Jest.
Set up CI/CD pipeline.
Set up local docker-compose development environment.
Set up the OAuth log in flow.
Contribute to numerous other features including admin dashboard.
Provide DevOps training to team.
Onboarded multiple developers.
Jaccard similarity algorithm for calculating user similarity and trigram similarity global search.
Contributed to the original concept and worked weekends to bring idea to fruition.
Heroic refactor of the front-end state management system in MobX.
Created a g-suite sync cron job.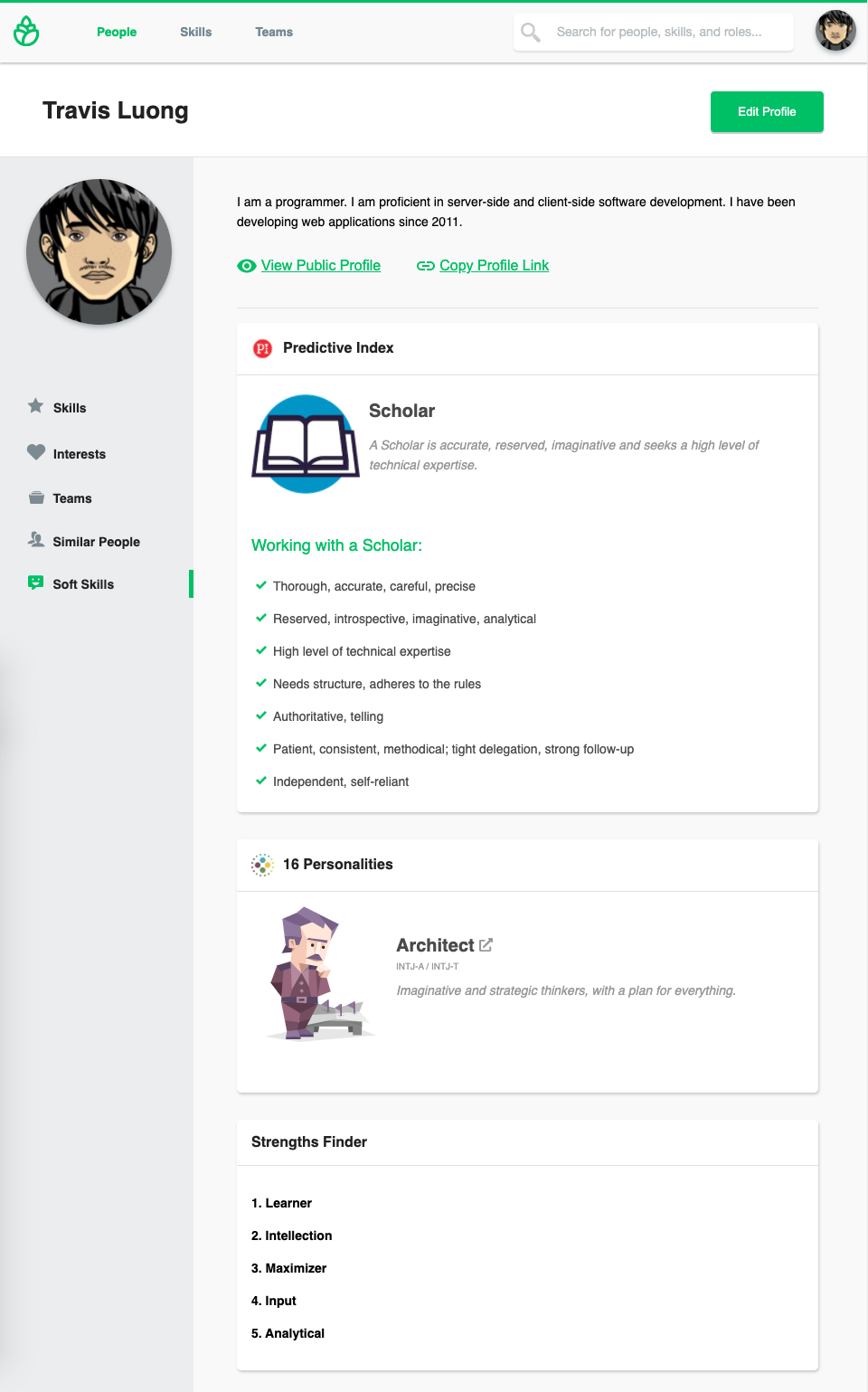 Technology
GCP, JavaScript, Kubernetes, Node.js, PostgreSQL, React